Right Time Construction LTD is your best choice for all your home improvement & renovations.
From repairing the home insulation to remodelling a kitchen or bathroom – Right Time Construction's team is always there to get things done perfectly.
We are a team of professional and experienced contractors who provide the best handyman services in locations including Delta, Surrey, Langley, Vancouver, and surrounding areas. We take pride in our excellent level of customer service and skilled craftsmanship to complete any project – be it interior or exterior work.
Operating for more than 15 years, our professionals understand our every client's need to feel safe in his or her home. Hence, we give our best effort to deliver any task of home improvement & renovations within the tight deadline.
We Offer More Than Handyman Services!
Our wide-ranging services include: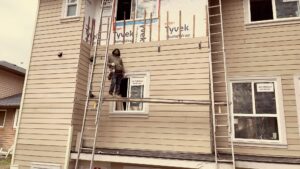 Drywall installation and finishing
Ceiling repair
Bathroom remodelling and renovation
Kitchen remodelling and renovation
Painting services – both interior and exterior
Roofing repair and replacement
Home insulation
Door and window installation
Exterior finishing
Interior woodwork and finishing
And more!
Once you choose to hire us, we can assure you about having peace of mind knowing that you assign the work to the right hand. We maintain a great track record of getting projects done correctly, honestly, and at a competitive price.
What are you waiting for?
Call for details and schedule an appointment at 1 778 240 0322.